Acrylics in Latin America
Tarecos® sale of acrylic products catalog. free delivery in lima. shipments to province. we are manufacturers..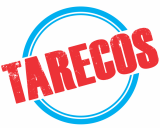 TARECOS® Sale of acrylic products catalog.
Free delivery in Lima.
Shipments to province.
We are manufacturers.
Av. Leguía 479 - 201 - San Martín de Porres - Lima - Peru
| | |
| --- | --- |
| Telephone: | |
| Cellphone: | |
| RPM/RPC: | |
Rpte: Yanira Portocarrero
Dedicated to marketing and advertising professionals in all that is acrylic, vinyl and melamine, acrylic we can create whatever you have in mind like brochure holders, letters with LED lights or not, caps for transport, podiums, domes, vases, stands for cakes, etc. vinyl all that is interior for any room that you choose as offices, houses, apartments, bathrooms, kitchen, etc.
More...
Publicity: articles in América Latina
Manufacturers of promotional, silkscreen printing, embroiderings, impression offset and seal digitalis, manufacturers gomigrafos and pretinted articles, recorded of plates, trophies, medals, articles in wood....
Advertising: exhibitors in América Latina
Outsourcing in industrial design, production and assembly - Medellin Colombia....
Processing and manufacturing of all kinds of acrylic products, :
For industry (viewfinders, lids, pipes, axes and special pieces milled turnings etc)
Trade ( displays, trays and various utilitarian forms )
Home (cupolas for ceilings, furniture, lamps, tanks etc).
Advertising in general, and as user requirement, warning lights displays lyrics exhibitors puffs of different sizes and shapes ( round oval straight etc)
Articles for casino
More...
Trophies Carod has over 20 years in business awards . Our motto is "you can imagine what we do in acrylic ." In our shop you'll find:
- Trophies, plaques, cups,
More...
Manufacturing jobs in acrylic mdf, furniture, moldings, displays rotating holder tricticos, suggestion boxes, SIGNALING, silkscreen printing in full color, cut and pierced enreuther lazer.
Screen printed products in América Latina
Company dedicated to silkscreen hats, mugs, shirts and promotional items. Real Serigraph you can find custom bags, custom pens, custom lanyards, custom umbrellas, custom bags,...
It is a legally set up company that offers consultation in corporative image, through alternative means, fotoidentificaci?n, design and graphical arts. Asesor?ndo to the organizations in the execution of its
More...
Acritem, we counted on varied thicknesses and acrylic colors and materials of the graphic and advertising area, edemas we counted on polycarbonate plates (alveolar and monolithic, for its better comfort
More...
Outdoor advertising in América Latina
A company formed by a group of professionals with extensive experience in graphic design advertising, outdoor advertising, branding and direct marketing. ...
We are a Peruvian company, we have 15 years of experience and we guarantee all our products. We work with high-impact materials in different shapes and sizes. We sell top
More...
Bryadalex Corporation is the supply and installation of glass and aluminum, such as: screens, windows, doors and products derived from them. for construction of small and large.
Nuestras Páginas Amarillas en Español
Les invitamos visitar también: