Acrylics in Latin America
Tarecos® sale of acrylic products catalog. free delivery in lima. shipments to province. we are manufacturers..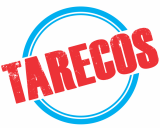 TARECOS® Sale of acrylic products catalog.
Free delivery in Lima.
Shipments to province.
We are manufacturers.
Av. Leguía 479 - 201 - San Martín de Porres - Lima - Peru
| | |
| --- | --- |
| Telephone: | |
| Cellphone: | |
| RPM/RPC: | |
Rpte: Yanira Portocarrero
Dedicated to marketing and advertising professionals in all that is acrylic, vinyl and melamine, acrylic we can create whatever you have in mind like brochure holders, letters with LED lights or not, caps for transport, podiums, domes, vases, stands for cakes, etc. vinyl all that is interior for any room that you choose as offices, houses, apartments, bathrooms, kitchen, etc.
More...
Publicity: articles in América Latina
personalized gifts for companies or individuals. original business gifts. laser engraved personalized gifts, printed, embroidered, silk screened, sublimated ... ...
Advertising: exhibitors in América Latina
It makes of metallic exhibidores...
Processing and manufacturing of all kinds of acrylic products, :
For industry (viewfinders, lids, pipes, axes and special pieces milled turnings etc)
Trade ( displays, trays and various utilitarian forms )
Home (cupolas for ceilings, furniture, lamps, tanks etc).
Advertising in general, and as user requirement, warning lights displays lyrics exhibitors puffs of different sizes and shapes ( round oval straight etc)
Articles for casino
More...
It is a company dedicated to the manufacture of machines for game of lotteries, spheres, cartridges in acrylic.
Everything about aluminum and glass mirrors and glass window frames Divicion baths etc and very good prices guaranteed and quality of material.
Screen printed products in América Latina
Service of printings in plastisol, tact zero, foil one, flock, 3D, to glitter, variety of techniques and textures, printings with bases to the water and...
We make articles in acrylic, trovicel as podium lectern tombolas mailboxes portamenu to portaposter exhibidores for its products generally portaretratos portatripticos folleteros as well as their special designs mayoreo and
More...
We are a company exclusively dedicated to the transformation of acrylic in all its forms.

Our products are aimed at meeting the needs of all types of industry and commerce.
Company dedicated to the manufacture of glue mayolicas export quality, looking for distributors in Brazil.
Outdoor advertising in América Latina
We are a company committed to quality services and customer satisfaction. ...
Ideas y empaques - Qlyque.com
http://www.qlyque.com/ideas_y_empaques
We manufacture labels and packaging in cardboard shoe, restaurants, quail eggs, tobacco, liquor, etc. ...
Acrylic. Adhesives. Chains of plastic. Posters. Cork agglomerate. Pierced letters. Letters and numbers. Self-adhesive letters and numbers. Transferable letters and numbers. Signboards. Polycarbonate. Polyester. Expanded polystyrene. Promotion articles. Industrial security.
More...
Nuestras Páginas Amarillas en Español
Les invitamos visitar también: