Advertising media in Latin America
Company sells advertising product nationally, especially plaques and bronze letters and cast aluminum, statues and more.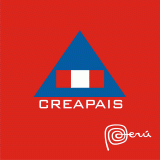 Company sells advertising product nationally, especially plaques and bronze letters and cast aluminum, statues and more.

Rent of deformantes mirrors for infantile celebrations. They are laughed to outbursts of laughter.
Optimus Panamá - Qlyque.com
http://www.qlyque.com/optimus_panama
We are a strategy consulting, marketing and advertising that brings together professionals with extensive experience in many strategic areas, we will be your allies in...
Agencias de publicidad en los Estados Unidos - AmarillasEstadosUnidos.com
Entregamos, colocamos publicidad en tiendas, negocios y talleres.En Quito y sus alrededores....
Juan Coitinho voiceover announcer. Conducting extensive experience in commercials for companies, telephone (answering & PBXs), radio and TV; videos for any type of communication and multimedia medium, as well as training (e-learning). Documentaries and narratives (in regional and international Latin Spanish). own studio quality with fast delivery and monitoring of each client. 100% satisfaction.
Versatile voice adaptable to customer needs and
More...
Digital marketing agency in Managua that strategically will transform the balance of an enterprise and continuously feeding the demand generation online with an innovative approach whose goal is not to eliminate the current processes, but to introduce new digital tools that offer turn-key solution perfect hand.
Creative Design Studio in Nicaragua
It is conducted under a completely transparent module that is committed
More...
Advertising maintenance systems metal structures.
We are fabricators advertising
Advertising panels
Tarps facilities
Banner facilities
Estr fences facilities
Facilities pennant
Facilities vinyl
Installation of fences bike
Removal of all types of structures
Publicity: articles in América Latina
Company dedicated to advertising. Manufacturing stand Exhibitors Gigantografia Articles in acrylic ...
Outdoor advertising in América Latina
Manufacturer of luminous neon signboards maintenance and processing in one hour....
Web design, mobile and software in Peru. We are a Peruvian company 100% dedicated to providing support to new information technologies to small and medium enterprises.
Illuminated signs illuminated road signs posters for Totem works and property plots gigantografia prints on canvas, adhesives, paper, PVC, acrylic, glass.
Fotocheck pvc, credentials, card, accessories and advertising items.
Printing houses in América Latina
Publiciatrios articles, graphical impressions, acrylic publicity and crafts, signaling, gigantograf?as, etc....
Material of family formation and evangelization, cds. Christian music, messages, reflections, documentaries, testimonials, video conferencing, biblical movies, animated Bible, seminars, workshops, group activities for conflict resolution. especially in biblical theme.
More...
Nuestras Páginas Amarillas en Español
Les invitamos visitar también: