Advertising media in Latin America
Rent of deformantes mirrors for infantile celebrations. They are laughed to outbursts of laughter.

Rent of deformantes mirrors for infantile celebrations. They are laughed to outbursts of laughter.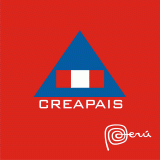 Company sells advertising product nationally, especially plaques and bronze letters and cast aluminum, statues and more.
Advertising in América Latina
web design in Ecuador : SEO : online advertising web pages...
Advertising agencies in América Latina
Unlimited Advertising SAC, a company dedicated to the visual advertising, merchandising, graphic design, event production and professional photography. On this occasion we offer our advertising...
Printing at home, delivery, Lima Peru and provinces, every impression percent and per thousand, personal cards (one hundred or thousand ), advertising leaflets, flyers, posters, brochures, fotosheck, letterhead, cards per
More...
Printing, embroidery, embossing, pens, caps, cups, uniforms, diaries, notebooks, corporate, print, leather, handicrafts, pens, jackets, caps, chemises, shirts, bags, koalas, watches, flashlights, key rings, watches, plates , cups, magnets, cards,
More...
We are an audiovisual production company based in Colonia del Sacramento, we offer various kinds to Uruguay and the rest of the world, with the mission to design effective and
More...
Publicity: articles in América Latina
Works in Acrylic, molded, cut into leisure, Reuther, signs in acrylic and mdf, carries tricticos, suggestion boxes, amforas, special designs, and acrylic display cases full...
Cards of fotoidentificacion for companies and schools, plastic cards type credio, controls of access and time, control of visitors and casino, printers for cards, consumptions for datacard zebra fargo evolis.
Material of family formation and evangelization, cds. Christian music, messages, reflections, documentaries, testimonials, video conferencing, biblical movies, animated Bible, seminars, workshops, group activities for conflict resolution. especially in biblical theme.
More...
A solid and reliable company with but of 15 years leaders in the Peruvian market offers its excellent service to him fonoimpact=publicidad for the telephone delay.
Futturo - Qlyque.com
http://www.qlyque.com/futturo
Futturo Organization, business mediator credential services through affiliates, phone and e-radio station. ...
Guide services and mining business, Piriápolis Area.
Surprise your loved ones, a gift personalized items: pots imported shirts, mouse pads, balloons, puzzles, etc.. any image placed on them and get a beautiful product.
Nuestras Páginas Amarillas en Español
Les invitamos visitar también: