Air transports in Latin America
Marine, air, land and multimodal shipments for import and export transportation.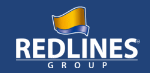 Marine, air, land and multimodal shipments for import and export transportation.
HnInterCargo with offices in USA. We are at your service, we are a company born with the vision of being a strategic partner in international trade experienced in the movement of international cargo in container, consolidated, air and land shipments. We offer the most competitive rates in the market guaranteed!
Agencias de viajes y turismo en los Estados Unidos - AmarillasEstadosUnidos.com
Nosotros ofrecemos una gran variedad de actividades, servicios y tours por toda Bolivia, según las necesidades y/o requerimiento de los clientes ya sean individuales o...
Cargo agents in América Latina
Freight vehicles prior contract with 3 tm. and 30 tm. ...
The total load is an international freight forwarder with over 14 years experience in the international market and aims to provide exporters and importers a specialized service in international freight
More...
Travel, tours and tourism at regional, national and international air tiqueteria, responsive in the city of Medellin and its surroundings, special transport services, airport transfers.
Yucatan SAMI_ Company 100% pre-hospital services in intensive care and transfers with digital incubator for neonates. Local and foreign transfers, air ambulance, medical escorts, special events coverage.
Customs agents in América Latina
I am specialized in procedure of drawbacks, and all referring one to the foreign trade. I offer consultations in export and imports, we sell international...
Company specialized in transportation logistics Datacenter movements, computer centers, special equipment technology, machines extra dimensions.
Guía de trabajo y empleos en América Latina - GuiaTrabajo.com
http://www.guiatrabajo.com
Encuentra trabajo o personal en América Latina. Anuncios gratuitos con curriculum.
Overland transport in América Latina
Our business is the transportation of heavy, light cargo, refrigerated and / or sobredimencionada, IMO and terrestrial mineral local, national, international and multimodal and everything...
It is a company of deprived character, legally constituted with nit not 900278049-9 and national registry of tourism not 18379: specialized in good condition of tourism, pedagogical recreation, exits, events
More...
At present the company Min Travel Tours SRL, counts on a branch in the city of Lima and Vine of the Sea (Santiago of Chile), with beginning of operations from
More...
Nuestras Páginas Amarillas en Español
Les invitamos visitar también: