Bakeries and pastry shops in Latin America
Who we are: we are dedicated to preparing buffet'sy cakes for any occasion. We have 12 years experience using our creativity and good taste. .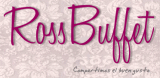 Who we are:
We are dedicated to preparing Buffet'sy Cakes for any occasion. We have 12 years experience using our creativity and good taste.
We believe that the most important in our work is innovation.
Mission:
Satisfy customer needs with a strong commitment to providing the highest standards of quality and professionalism, competitive prices that allow for growth, maintaining a pleasant work environment, clean,
More...
Strawberries with whipped cream for totostas creams and decorative glasse and to fill totas panque
Dulcerías en los Estados Unidos - AmarillasEstadosUnidos.com
Somos una empresa familiar con mas de 15 años en el mercado, haciendo las mas ricas y exquisitas arepas boyacenses, rellenitas de nuestro tradicional queso...
Los Arrayanes Del Sur S.R.L. - Qlyque.com
Treats chocolate. Treats Passover eggs....
Wholesale restaurant equipment and utensils, dining, bars, soda fountains, industrial canteens, cafes, bakeries, bakeries, food industry.
All in pots, pans, pots, trays, round and square pans, cutlery, knives and everything related
More...
Specials fingers snacks, empanadas, pastries, croissant and everything about pastry and bakery.
We manufacture custom designed cakes, cupcakes for every occasion, snacks and ornaments in cerami and gum paste flowers and ceramic
Buffets y catering en los Estados Unidos - AmarillasEstadosUnidos.com
Organización y planificación de eventos sociales como son: bodas, baby shower, cumpleaños, bautizos, fiesta de fin de año, etc... Servicios de buffet, bocadillos, mesa de...
Inoxchef SAC - Qlyque.com
http://www.qlyque.com/inoxchef_sac
Since 2013, the success of Inoxchef in the food market is due to the wide range of furniture and structured stainless steel equipment, from the...
I am creating a project supplier of quince and pinion , a native of Saltillo , Coahuila, Mexico ; which would like to export to the U.S. and am looking
More...
Super Bread is a company dedicated to the development of bakery products and pastries in general bread service while offering home, snacks and cakes for all kinds of special events.
More...
Groceries in América Latina
Product distribuidaora company of first distributing cereal necessity golocinas and sale wholesale of pasamaneria as bellboys blondas I close....
Making cakes wedding, christening, fifteen years, promotion, elastic dough chaclacayo, recognized and proven quality district.
Nuestras Páginas Amarillas en Español
Les invitamos visitar también: