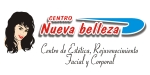 Welcomes, I am Anita Gutierrez, under a totally novel concept in physical preparation and integral beauty, the CENTER NEW BEAUTY is located in the freshest and safe place of our city, reunites in a same space, all the services of treatments in aesthetic and beauty, face as as much corporal.
Our Center dedicates exclusively to noninvasive treatments of face beauty and
More...
Jr. Bajada Balta 131 Nº 10 (Referencia: Frente al nuevo supermercado WONG de Miraflores) - Lima - Peru
Klamour Hair Style Independent work offering my services at home in the west area. Trim, blower, iron, manicure, dyes and more. I am a professional...
Painless Permanent Makeup
Eyebrow Design $ 99.99 Eye Lines $ 89.99
Permanent Pestanans : 39.99

We all work in beauty salon. Work at home .
Amolamos style scissors, nippers and clipper blades since 1978.
Botox, relleno de arrugas, nutricion celular, aumento de gluteos, labios, menton, pomulos, hidro escultura, borrado de lineas en contorno de boca, peeling quimico y bi....
We are dedicated to the beauty category, we have a highly qualified staff, our facilities are modern and latest generation equipment.
Design, manufacture, production, marketing and third party maquila cosmetics, food and farmceuticos powder. ...
V & M, spa of hands and feet (pedicure, podiatry), waxing hands and feet ... Promo $ 750
Erotic massage for ladies home in the capital city of Guatemala.