Beauty parlor in Latin America
Laser hair removal shr laser hair removal treatment can now liberate you from daily shaving and tedious plucking. With pain-free treatment you can forget about expensive waxing, too.
Laser Hair Removal
SHR Laser Hair Removal treatment can now liberate you from daily shaving and tedious plucking. With Pain-Free treatment you can forget about expensive waxing, too.
SHR Lasers combines cutting-edge medical laser technology to remove unwanted hair from the face, leg, arm, underarm, bikini line, and other areas...and the best it 100% safe and pain free..
Other treatments that we offer.
-Microdermabrasion
More...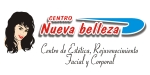 Welcomes, I am Anita Gutierrez, under a totally novel concept in physical preparation and integral beauty, the CENTER NEW BEAUTY is located in the freshest and safe place of our city, reunites in a same space, all the services of treatments in aesthetic and beauty, face as as much corporal.
Our Center dedicates exclusively to noninvasive treatments of face beauty and
More...
Jr. Bajada Balta 131 Nº 10 (Referencia: Frente al nuevo supermercado WONG de Miraflores) - Lima - Peru
Hairdressers in América Latina
Room of beauty and hairdressing salon that offers all the services related to the face and corporal aesthetic beauty and....
Clinicare - Qlyque.com
http://www.qlyque.com/clinicare
- General Cardiology-Surgery and Plastic-Clinic Doctor-Dermatology Aesthetic-Dermatology Paediatric-Physiotherapy Aesthetic Aesthetic-Nutrition - Obesity-Dental medicine Laser-Otorrinolaringologia-Psychology...
Textile Supplier Hospitality, Abdk Group EIRL, Manufacture of bed linen, towels and Hoteliers amenities, attention to the whole Peru, advertisement for hotels and other businesses : Products we offer : sheets, white sheets, colored sheets, duvets, feather pillows, towels, white towels, hotel soaps, bubble bath, 200 thread count sheets, white sheets, robes, bathrobes hotel linen, duvet covers, duvets, quilts, blankets,
More...
Domicio sales service articles and rehabilitation equipment and aesthetics
Ydil Beauty Salon is a Beauty Salon with a highly trained staff, we have the best product lines Dominican Republic.
Cosméticos en los Estados Unidos - AmarillasEstadosUnidos.com
Empresa distribuidora de perfumes y cosméticos importados directamente desde europa....
All that takes you to more beautiful, manicures, pedicures, dried cuts dyes, rallitos, wicks, waxing, makeup, hairstyle. And more.
Salon with Brazilian trends. We have professionals with training abroad, both hairstylist, manicurist / pedicurist, as a nutritionist.
We have a highly skilled and qualified staff, which is constantly updated and attending seminars.
Wigs in América Latina
http://www.amarillaslatinas.net/guide/wigs.htm
Paez Delivery offers the best quality kanekalon hair extensions natural, semi and quality wigs, and especially for ladies. ...
Therapeutic massages in América Latina
Massages of relaxation, reducers, column, shiatsu, reflexologia..... in charge of invidentes therapists in Miraflores...
Erotic massage for ladies home in the capital city of Guatemala.
Painless Permanent Makeup
Eyebrow Design $ 99.99 Eye Lines $ 89.99
Permanent Pestanans : 39.99

We all work in beauty salon. Work at home .
Nuestras Páginas Amarillas en Español
Les invitamos visitar también: