Beauty parlor in Latin America
Laser hair removal shr laser hair removal treatment can now liberate you from daily shaving and tedious plucking. With pain-free treatment you can forget about expensive waxing, too.
Laser Hair Removal
SHR Laser Hair Removal treatment can now liberate you from daily shaving and tedious plucking. With Pain-Free treatment you can forget about expensive waxing, too.
SHR Lasers combines cutting-edge medical laser technology to remove unwanted hair from the face, leg, arm, underarm, bikini line, and other areas...and the best it 100% safe and pain free..
Other treatments that we offer.
-Microdermabrasion
More...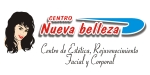 Welcomes, I am Anita Gutierrez, under a totally novel concept in physical preparation and integral beauty, the CENTER NEW BEAUTY is located in the freshest and safe place of our city, reunites in a same space, all the services of treatments in aesthetic and beauty, face as as much corporal.
Our Center dedicates exclusively to noninvasive treatments of face beauty and
More...
Jr. Bajada Balta 131 Nº 10 (Referencia: Frente al nuevo supermercado WONG de Miraflores) - Lima - Peru
Hairdressers in América Latina
Sleek hair. Cuts, colourist, makeup, hair, manicure, pedicure, alizados keratin treatments, hair ironing, blowers, curls and more. ...
Guía de trabajo y empleos en América Latina - GuiaTrabajo.com
http://www.guiatrabajo.com
Encuentra trabajo o personal en América Latina. Anuncios gratuitos con curriculum.
Painless Permanent Makeup
Eyebrow Design $ 99.99 Eye Lines $ 89.99
Permanent Pestanans : 39.99

We all work in beauty salon. Work at home .
Spa Massage Spa treatments at home for Ladies
Packages for Brides
Packages for Quinceañeras
Peeling Diamond Tipped
Deep Cleansing Facial with Aparatología
Facial Treatments for skin with acne
Luxury Facial with Collagen with Gold / Caviar
More...
Amolamos style scissors, nippers and clipper blades since 1978.
Beauty salons in América Latina
Aesthetic equipment and scientific cosmetology Massotherapy - permanent hair removal IPL / RF ...
Cosmetics in América Latina
BeWell Laboratoires is a manufacturer of cosmetics for talassoterapicos centers, spa, beauty center....
We have the area Hair Care Center where we seek solutions to hair loss, low volume, phase of stagnant growth, oiliness, thinness, etc.
In the area you will realizarte Hair Design
More...
Specialist in shaving with experience of but of 20 years in the branch. Only in its area. Safe Sientase in a especially conditionned and confidential atmosphere.
Exclusive for ladies.
We hoped to
More...
We are dedicated to the beauty category, we have a highly qualified staff, our facilities are modern and latest generation equipment.
Wigs in América Latina
Beauty Salon specialists in hair extensions, and everything related to beauty. ...
V & M, spa of hands and feet (pedicure, podiatry), waxing hands and feet ... Promo $ 750
Erotic massage for ladies home in the capital city of Guatemala.
Nuestras Páginas Amarillas en Español
Les invitamos visitar también: