Beauty salons in Latin America
Homeopathy service in medical center.
Homeopathy service in medical center.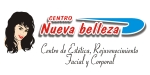 Welcomes, I am Anita Gutierrez, under a totally novel concept in physical preparation and integral beauty, the CENTER NEW BEAUTY is located in the freshest and safe place of our city, reunites in a same space, all the services of treatments in aesthetic and beauty, face as as much corporal.
Our Center dedicates exclusively to noninvasive treatments of face beauty and
More...
Jr. Bajada Balta 131 Nº 10 (Referencia: Frente al nuevo supermercado WONG de Miraflores) - Lima - Peru
Beauty parlor in América Latina
Beauty salon and Spa ...
Hairdressers in América Latina
Young company eager to grow and develop rapidly in the world of hairdressing, influenced by our experiences abroad where we try to give a modern...
Laser Hair Removal
SHR Laser Hair Removal treatment can now liberate you from daily shaving and tedious plucking. With Pain-Free treatment you can forget about expensive waxing, too.
SHR Lasers combines cutting-edge medical laser technology to remove unwanted hair from the face, leg, arm, underarm, bikini line, and other areas...and the best it 100% safe and pain free..
Other treatments that we offer.
-Microdermabrasion
More...
Beauty line medical level.
Dermatologists, plastic surgeons, physicians, medical and spa esthetician.
Backed by scientific studies.
Soon we send you our web page for information.
Dermatologists in América Latina
General Dermatology (adults and children), dermatologic surgery, dermoscopy, cryosurgery, surgery of benign skin tumors, malignant skin cancer surgery, photodynamic therapy, phototherapy with UVB nb, laser...
Plastic surgery in América Latina
We are a company that makes and commercializes to everybody equipment of electro aesthetic medicine. with more than 35 a?s of experience in the market...
Peluqueria treatment service resale anti fall of hair depilation hair products rol-on peeling facial aesthetic body massages descontracturantes modeling and anti-cellulite electrodes permanent makeup.
Our objective:
To withdraw pupils highly enabled
- Ample guaranteed labor field: spa, centers of aesthetic, gymnasiums, hotels and lines of cosmetics, personal cabinet.
- Certificate granted by the education secretary publishes.
- Employment
More...
Personal attention, professional products, I offer relaxation massage, reductive, firming, cellulite, manicure and pedicure.
Guía de trabajo y empleos en América Latina - GuiaTrabajo.com
http://www.guiatrabajo.com
Encuentra trabajo o personal en América Latina. Anuncios gratuitos con curriculum.
Cosmetics in América Latina
M & G Investments, the exclusive importer for Salerm Cosmetics Guatemala, which is one of the largest Spanish business groups dedicated to the world of...
We are dedicated to the manufacture distribution and marketing of natural hair extensions, in addition to offering a high range of related products also make placement.
Botox, wrinkle fillers, cell nutrition, increased buttocks, lips, chin, cheeks, hydro sculpture, deletion of contour lines of the mouth, chemical peeling and bi.
Nuestras Páginas Amarillas en Español
Les invitamos visitar también: