All-you-can-eat buffet in Latin America
Who we are: we are dedicated to preparing buffet'sy cakes for any occasion. We have 12 years experience using our creativity and good taste. .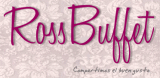 Who we are:
We are dedicated to preparing Buffet'sy Cakes for any occasion. We have 12 years experience using our creativity and good taste.
We believe that the most important in our work is innovation.
Mission:
Satisfy customer needs with a strong commitment to providing the highest standards of quality and professionalism, competitive prices that allow for growth, maintaining a pleasant work environment, clean,
More...
A new concept, delicious and fresh.

Company dedicated to creating sweet and savory products for all types of corporate meetings, events, coffee breaks, weddings & special orders.
Buffets and catering in América Latina
Advice, planning and organizing events ...
Guía de trabajo y empleos en América Latina - GuiaTrabajo.com
http://www.guiatrabajo.com
Encuentra trabajo o personal en América Latina. Anuncios gratuitos con curriculum.
We are a manufacturer of meat products are:

- Lechona dietary
- Executive lechona
- Special 3 suckling pig meat
- Traditional suckling pig
It is a complete service, ranging from simple menus, coffee breaks, brunches, buffets, cocktails, gala menus, menus for New Year celebrations, tasting menus, desserts, all made to measure and tailored
More...
We specialize in Spanish food, we have a range of exquisite paella, and a special Bouffet lomo saltado.
We serve all kinds of events and family gatherings pequelas our service delivery
More...
Porta Verde - Qlyque.com
http://www.qlyque.com/porta_verde
Natural Areas with kitchen , bar, and parking area and other services. It is ideal for private and social gatherings , lansamientos , assemblies ,...
Restaurants in América Latina
Cosy place in the heat of heart of Pocitos that offers a different proposal for demanding companions at table in a familiar atmosphere and of...
Dealers food services company specializing in food dealers, also known as food concession or food services for companies such as catering, buffets, banquets and attention of all kinds of events,
More...
Animation of infantile celebrations, promotions, graduations, birthday. Delicious cakes with variety of models to the taste of the client, sweet bocaditos, salty bocaditos, delicious bocaditos infantiles.tambien we prepared buffet of
More...
We are a Catering and Gifts with over five years of market experience, we provide the solution to serve your guests in homes or offices, or give exquisite detail. We
More...
Confectioneries and sweets in América Latina
Company dedicated to the distribution of dairy products in general as blancmange, milk powder, whey etc. ...
International cuisine in América Latina
Hotel *** in opening to 5 minutes of the greater place of Ayacucho with simple rooms double triples and a presidential suite all with TV...
It is a grouping of professionals and cultural of the Peru, that offers integral solutions in local, national and international events, parades fashionable, book presentation and/or products, congresses, xpoferias, festivals
More...
Eentre its activities is the one to offer the grant and good attention of food rations to professional personnel, employees, workers and College students, students and others, characterizing our service
More...
Nuestras Páginas Amarillas en Español
Les invitamos visitar también: