Handicrafts in Latin America
Violin making.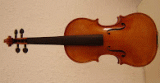 Violin making.

In Crochet Fashion PR you'll find little shirts, handbags and other hand woven items by certified artisan. Supports local craftsman!
Bisuteria Bellissima - Qlyque.com
Beautiful unique designs in semi precious stones, crystals swasrosky, beads, shells, pearls, wood, ceramics, seeds, pewter, silver, etc.....
We are importers of high quality products at best price! Wallets, jewelry in general, cosmetics, clothing, toys! Accessories for your baby and more! Visit our website! Register and choose our weekly newsletters! Every day more products at the best price
First and best rasta shop we alajuelita pipes, blunts , tickets, choppers, enroladoras , ashtrays , lighters , bracelets , necklaces , hats, shirts, and more.
Jewelers in América Latina
http://www.amarillaslatinas.net/guide/jewelers.htm
Jewelry Bazar with exclusive models in 950 Silver and 18k Gold .. Variety of gifts for that special person. Wedding rings and engagement. ...
Leathers and hides in América Latina
Manufacture of industrial clothes, leather gloves, dress coats, sale and charge of extinguishers...
We work in small-scale and elaborate cultural details such as handcuffs, necklaces, earrings, hooks cablle, anklets, headbands in beads and cotton, we are starting our activities as indigenous world of
More...
Development of artisanal rum types.
Robes san cristobal is characterized by board manufacturer recognition medals buttons, portatitulos rent caps and gowns and rings grdo in all styles and models, we have packages graduandoe preschool grade
More...
Guía de trabajo y empleos en América Latina - GuiaTrabajo.com
http://www.guiatrabajo.com
Encuentra trabajo o personal en América Latina. Anuncios gratuitos con curriculum.
Decoration and decorators in América Latina
Meet Daniel Cristobal, he is the superior choice when it comes to painting your home or business with some flair. His specialty is...
We manufacture fixed or wheeled racks for tendedido clothes, clotheslines have internal and external events to mdediada, servcio home.
We are a group of designers and artists who loans all type on watch, photograph, music clothes design and accessories, silkscreen printing, cont?ctanos direction of art, stage scenes, clothes, etc.
More...
Nuestras Páginas Amarillas en Español
Les invitamos visitar también: