Industrial automation in Latin America
Service of balances and maintenance.
Service of balances and maintenance.
All sensors in automation equipment servomotors screens plc
Engineering projects in América Latina
Dedicated to the provision of rental services heavy equipment for hauling and land mobilization of construction and mining. ...
Industrial electricity in América Latina
Electrical solutions for the industry...
Technicians Electricians Chimbote - Tech Peru
Executors of electrical works on low and medium voltage, installation and assembly of industrial plants, shopping centers, buildings and multifamily housing, hospitals and power plants.
- Automation of industrial plants and shopping centers.
- Installation and maintenance of lighting.
- Installation and maintenance of boards, electrical substations.
- Installation and maintenance of wells and land meshes.
- Installation and maintenance
More...
We locate our activity in the design, manufacture and assembly of industrial equipment for control and industrial, such as electronic controllers, control panels, sensors and detectors, etc. automation, we also manufacture and assemble complete teams dosing of chemicals, stirring and mixing .
Scope of activity: Control and Automation | Agitation and Mixing | dosage | Level Management Instrumentation | Transporting chemicals.
Main
More...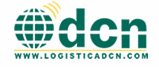 More than 15 years providing the best service management and satellite control. Security and tracking your fleet at all times. 24x7x365 monitoring. specialized technical assistance.
Barcodes in América Latina
http://www.amarillaslatinas.net/guide/barcodes.htm
Specializes in Information generic label for ingredients, barcodes and certainly color with more than 50 types and shapes. ...
Balanzas en los Estados Unidos - AmarillasEstadosUnidos.com
Es una empresa peruana dedicado a la fabricacion de balanzas mecánicas y automáticas, importacion de balanzas electronicas y comercializacion de una variedad amplia de balanzas...
Our services
- RF Controls for automation curtains and ilumincación
- Automatic opening of vehicle doors
- Supply and installation of CCTV
- Installation Service for equipment access control (biometrics, card, key)
- Design, consulting and automation circuits for specific uses.
- Telecommunications projects for residential and business applications.
Portable terminals, Hand Held (Motorola, Honeywell)

Bar Codes

Scanner (Motorola, Honeywell)

Thermal printers (Zebra, Datamax O'neil)

Tags, ribbon (Zebra)

RFID (Motorola, Honeywell, Zebra, Datamas-O'neil)

WLAN infrastructure (Motorola)
Fixed assets, biometrics, bar code encoding, bar code registration, access control, control of fixed assets, card printer, barcode printer, label printer, printer fotochecks, barcode reader, wireless reader, time-clock service, fotochecks
More...
Electrical industry in América Latina
Electrical boxes, slide boxes meter, pass boxes, fire cabinets, trays, carrier-nyy power cables, boxes, carrier equipment, lighting fixtures, hardware, ELECTRICAL SUPPLIES for industrial and commercial...
Nuestras Páginas Amarillas en Español
Les invitamos visitar también: