Industrial gases in Latin America
Sale of industrial gases, welding products and equipment. helium argon nitrogen liquid nitrogen oxygen acetylene mix (protec 25) trimix co2 dry ice.
Sale of industrial gases, welding products and equipment.
Helium
Argon
Nitrogen
Liquid nitrogen
Oxygen
Acetylene
Mix (protec 25)
Trimix
CO2
Dry ice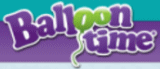 Helium gas sales for decoration, advertising, industry and medicine.
Fire extinguishers in América Latina
SISTELSA is a company dedicated to the electronic security between systems is installed burglar alarm, fire alarms, access, electric fences, security cameras, emergency lamps, fire...
Contact us we are here to serve and place furniture, waiters catering.
Leading distributor of medical and industrial gases (oxygen, carbonic gas, nitrogen, compressed air) Special gases (argon, helium, hydrogen) special gas mixtures and analytical company.
Metallic constructions in América Latina
16 years of experience in the manufacture of steel structures, air stairs, curved stairs, stairs of stainless steel and glass, mezzanines, turntable ladders, stairs in...
Sale of profiles, industrial steel plates, tubes, bars, gases and hardware generally.
Service of delivery at home.
Services of cut, doblez and rolado of plates and steel tubes.
LPG distributor with home delivery in Union City .
We are a cajamarquina company that offers services of diverse nature. Among them we have the area of rents, the one of services and the one of sales. We look
More...
Medical material in América Latina
Manufacturer of labels, adhesives, labels for roupas, custom fitas, ribbons, adhesives labels atendendo all national and shipments Territory internacionais. ...
Hardware stores in América Latina
We offer a series of tools that adapt to all type of works. The ample range of tools for ironworks and industry includes the main...
medical and industrial oxygen to your service ..
We are a professional, young and enterprising company, specializing and focused on the commercialization of industrial and medical gases, which are of great
More...
Plants of I oxygenate.
Facilities of pipe medicinal gases in clinics and hospitals.
Exits embedded for medicinal gases.
Power stations of I oxygenate, emptiness and medicinal air.
Fluxmeters I oxygenate, humificadores, regulators empty.
Nuestras Páginas Amarillas en Español
Les invitamos visitar también: