Legal experts in Latin America
Traffic accidents - peru surveys from "siatasvi" in lima and provinces reconstructive analysis of facts in traffic accidents (contested cases), and perform expert mechanic in wrecked vehicles.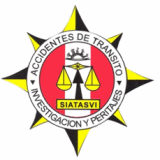 Traffic accidents - Peru
Surveys from "Siatasvi" in Lima and provinces reconstructive analysis of facts in traffic accidents (contested cases), and perform expert mechanic in wrecked vehicles.
Safety studies, visits domicilairias
Lawyers in América Latina
Advice and writings on urban and rural real estate, mortgage, condo (regulations of ownership), wills, powers of attorney, marriage contracts, transfer of hereditary rights, foreclosures. ...
Private investigations in América Latina
Private detectives. With ample experience - doubtful conducts of children and pair - vices, pre-married compulsive gambling acts of infidelity pursuits - safekeepings of children,...
DNA Paternity Testing Center
Counseling in Forensic Genetics, DNA Testing,
Paternity-Maternity Tests-Detection of Baby Change.
Postgraduate Studies in Univ. Trujillo UNT
Postgraduate Studies at Univ. San Agustín UNSA
AABB certification (authorization of DNA Laboratories).
Members of
More...
Family courts: unilateral divorce, mutual consent divorce, separation, alimony, or direct and regular visits, personal care or custody, permission to leave the country, among others.
Courts of warranty: formalization hearings,
More...
Grafotecnico expert with but of 20 years of experience realises expert works of part for judicial use or internal investigations of companies or natural people, in whom it is possible
More...
Forensic science in América Latina
Solution and advice for possible infidelities. We can help you solve your problems with infidelity may have equipment tips, discreet surveillance, GPS, and review of...
I want to know?, See?, Find?
We told him, we showed, we found it.
Reliability, speed, 100% effective.
Research in general.
We work across the north of the country
Classes for entrepreneurs, professionals and general public who wish to improve their level of Spanish, contact: diego (translator).
Private.. commercial, government, family etc.. Investagaciones Fingerprinting, graphology. Reporting.
Appraisals in América Latina
More than just property management estate agents (www.nieny.cl), administration, appraisals, sale, purchase, lease, development and sale of projects, tendering....
Criminal attorneys in América Latina
Specialist in criminal law and family law. ...
The company is in charge of the auctioneer, alfonso silveira heguaburu, sea 6102, received in 2010 what makes someone really updated with the latest techniques in valuations of movable and
More...
It is a company dedicated to the benefit of professional services in the area of transit engineering, transports and topography by means of the accomplishment of consultancies, consultant's office technical,
More...
Nuestras Páginas Amarillas en Español
Les invitamos visitar también: