Lighting in Latin America
We adopt renewable and efficient technologies (solar panels - led lighting) in colombia, placing them within the reach of everyone.
We adopt renewable and efficient technologies (solar panels - LED lighting) in Colombia, placing them within the reach of everyone.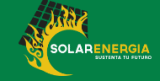 We are a specialized in solar energy, lighting, solar panels and projects to the measure.
We assure the best quality and durability.
Solutions for industry, commerce, home room and residences.
Reduce costs of electricity and gas, come and meet our projects.
Electricians in América Latina
General Electrical Installations, Wiring extructurado, unlimited cargo processed before ute. ...
We are experts in LED technology, we were pioneers and we have an experience that very few have in Argentina and Latin America.
Our products undergo quality tests that allow us to guarantee them and recommend them for each type of application. Our technicians and designers are specialists in LED lighting. Select and sell products with the best price / quality
More...
We are dedicated to electrical work in general.
Maintenance and repair of household, commercial and industrial.
We signed ute authorized installer.
Facilities:
-Threading works entirely from scratch. including internal telephony and ADSL networks. packaging
More...
Lamps in América Latina
http://www.amarillaslatinas.net/guide/lamps.htm
Special lamps, commercialization...
Electric material in América Latina
Manufacturer reference in the field of low power cables intentions. With branches located almost everywhere in the world....
Fast, efficient and secure. that's our motto. We are a company dedicated to the industrial maintenance.
Specializing in electrical and industrial refrigeration. our technical team is also trained to maintain leg
More...
Manufacture of lamps, bronze braquetes, spiders, repair and maintenance, but of 30 years of experience in illumination.
Also we made special designs and screens to measures.
Fabr.de articles of illumination, mat. electrical
Electric conductors in América Latina
Conductor aluminum transmission lines, copper wire, NYY, N2XSY, steel poles, yellow pine poles, cable type aaa c, aaac-s electric sub-stations (projects and facilities), construction electrification,...
Electrical industry in América Latina
Builders electrical and electromechanical, industrial and commercial operation and maintenance ...
Importer and distributor of electrical and lighting and electrical cables tyelefonicos.
All kinds of electric reform. Home, industrial, international standard. Consultations support orders
Nuestras Páginas Amarillas en Español
Les invitamos visitar también: