Masonry in Latin America
Multiple and compatible integral services.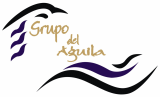 Multiple and compatible integral services.
The company this dedicated to the design, remodeling, extension, execution and construction of all type of projects, we advised all the municipal steps licenses for a greater satisfaction, give services of construction in dry (drywall), working with best manpower and good ones finished.
Building contractors in América Latina
Provides services nationally, working on civil works, decorations, advertising (neon signs, murals, banners) general painting, carpentry in aluminum - wood, assembly of commercial, residential electrician...
Construction companies in América Latina
DICA group is dedicated to providing engineering services and development of high quality housing projects that meet international standards of construction and to satisfy the...
Plumbing - Gas - blacksmith - electricity - extensions - construction of swimming pools - weeding land - fences - fences - quinchos - perimeter fencing for swimming pools.
Painting work for companies and individuals fillings, textured paint idrolavados gral force are at your service.
Construction finishes in América Latina
Fabic all types of moldings, columns, capitals, window frames, sills, trims, balustrades, arches, gargoyles, batteries, frames, decorations and finishing products in polystyrene or high density...
We provide all painting, electricity, remodelings, CCTV, networking, metal construction welding ceilings are to serve quotes.
With extensive experience in the construction industry, is doing work of enlargements, reinforcement of columns, demolition, remodeling, flooring, finished majolica, porcelain etc, plumbing and electricity, do budgets, work with warranty.
General Electric Facilities

Installation and maintenance of wells

Land.

Measurements of electrical leakage with Megohmmeter
Architects in América Latina
Sanitation titles housing legal, brokerage, real estate sales, formalities in construction, building permits, civil works. ...
We offer a series of tools that adapt to all type of works. The ample range of tools for ironworks and industry includes the main marks of tools and several
More...
Nuestras Páginas Amarillas en Español
Les invitamos visitar también: