Online advertising in Latin America
Portal news, articles, entertainment, videos, sports, etc. Also with online advertising. In short news with different items of all kinds..

Portal news, articles, entertainment, videos, sports, etc. Also with online advertising. In short news with different items of all kinds.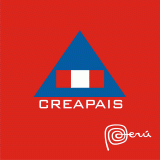 Company sells advertising product nationally, especially plaques and bronze letters and cast aluminum, statues and more.
Website design in América Latina
Websites pro is a website of the company ILIA Consultants, which specializes in providing comprehensive services over the internet. Our goal is to offer the...
Advertising in América Latina
Total advertising for your business printing jobs in gral, billboards, neon signs, advertising panels Pan-American Highway. ...
Online marketing agency in Barcelona. SEO, SEM, Web Design, Branding. Power your business. Contact us now.
Business directories in Latin America. 100% useful.
Our group includes:
Qlyque.com, AmarillasLatinas.net, GuiaMedicaSalud.com,
AmarillasPeru.net, PeruNorte.net, GuiaLima.net, PeruSur.net, AmarillasMexico.net, AmarillasArgentina.net, AmarillasCalifornia.com, AmarillasNuevaYork.com, AmarillasTexas.com, AmarillasFlorida.com, AmarillasChile.net, AmarillasColombia.net, AmarillasVenezuela.net, AmarillasPanama.net, AmarillasHonduras.net, AmarillasElSalvador.net, AmarillasUruguay.net, AmarillasPuertoRico.com, AmarillasNicaragua.net, AmarillasDominicanas.net, AmarillasCuba.net, AmarillasEcuador.net, AmarillasCostaRica.net, AmarillasBolivia.net, AmarillasParaguay.net, AmarillasGuatemala.net, AmarillasEspana.net, YpagesUSA.com, YpagesEurope.com, YpagesCanada.com, YpagesAustralia.com, Yellow-pagesAfrica.com, YpagesIndia.com
Digital marketing agency in Managua that strategically will transform the balance of an enterprise and continuously feeding the demand generation online with an innovative approach whose goal is not to eliminate the current processes, but to introduce new digital tools that offer turn-key solution perfect hand.
Creative Design Studio in Nicaragua
It is conducted under a completely transparent module that is committed
More...
Advertising agencies in América Latina
Advertising agent, advertising in different newspapers make lime trade, Tromen management, Chinese, any sport, the reason and others. graphic design, logos. ...
Internet portals in América Latina
It is a virtual magazine in Internet of Barranquilla, focused in the different subjects from the present time eg: fashion, health, beauty, cooks, entertainment, automobiles...
List of Mariachi in the Per? that I accompany to Star in his presentaci?n in Cuzco in the Festival by the Beer, with 12 members, emphasizing its presentations at international
More...
Advertising gifts, calendars, mugs sublimation printed, pencils, keychains, shirts jokeis stickers, business cards.
Development of Web sites and portals. Emarketing. Domain registration and hosting. Development of custom systems.
Guía de trabajo y empleos en América Latina - GuiaTrabajo.com
http://www.guiatrabajo.com
Encuentra trabajo o personal en América Latina. Anuncios gratuitos con curriculum.
Graphical design in América Latina
Our company Cusco, we work for advertising as: Chain, stickers, acrylics, reminders of glass, marble and wood, bronze, gold and silver pins, plaques, plates reminders,...
I am a freelance Web and offer my services: Web design, graphic design, online advertising and everything related to the Internet.
Ecommerce for sale online in all Bolivia, paid with cash payment points
Nuestras Páginas Amarillas en Español
Les invitamos visitar también: