Plastic surgery in Latin America
Laser hair removal shr laser hair removal treatment can now liberate you from daily shaving and tedious plucking. With pain-free treatment you can forget about expensive waxing, too.
Laser Hair Removal
SHR Laser Hair Removal treatment can now liberate you from daily shaving and tedious plucking. With Pain-Free treatment you can forget about expensive waxing, too.
SHR Lasers combines cutting-edge medical laser technology to remove unwanted hair from the face, leg, arm, underarm, bikini line, and other areas...and the best it 100% safe and pain free..
Other treatments that we offer.
-Microdermabrasion
More...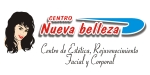 Welcomes, I am Anita Gutierrez, under a totally novel concept in physical preparation and integral beauty, the CENTER NEW BEAUTY is located in the freshest and safe place of our city, reunites in a same space, all the services of treatments in aesthetic and beauty, face as as much corporal.
Our Center dedicates exclusively to noninvasive treatments of face beauty and
More...
Jr. Bajada Balta 131 Nº 10 (Referencia: Frente al nuevo supermercado WONG de Miraflores) - Lima - Peru
Beauty salons in América Latina
Mesotherapy, clay mud spa products paraffin, disposable equipment for permanent makeup beauty centers, Ear, masks hospital staffing maderoterapia sclerotherapy, mesotherapy hair removal, spa products mud...
Doctors in América Latina
General Medicine and mixed with the CCSS , kids, adults , seniors - peripheral vascular - 4d Ultrasound - Gynecology - orthopedics - urology -...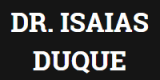 Plastic, aesthetic and reconstructive surgeon.
For your beauty best, over 35 years of experience.
The aesthetic tourism is traveling, rest, know and at the same time beautify our body through cosmetic surgery or treatment aimed at improving our physical appearance, making us see, if
More...
Dermatologists in América Latina
Dermatologist, skin diseases, laser hair removal, facial rejuvenation, botulinum toxin, microdermabrasion, peeling, platelet-rich plasma, intense pulsed light, radiofrequency, with hyaluronic acid fillers....
Dedicated to commercialize the high-level disinfectant Gerdex, unique in the world non-toxic and non-corrosive, non-staining, easy to use. bactericidal, fungicidal, virucidal and sporicidal in 30 minutes.
Specialist chronic pain treated with ozone therapy, platelet rich plasma and growth factors and CD34 cells.
Clinics and hospitals in América Latina
Specialty medical group with offices high new luxury all-inclusive service including secretary-receptionist. ...
Medical centers in América Latina
Saludeco is a company whose mission is to give a quality health service to the needy population groups at affordable prices, with high-level specialists, considering...
Novabelleza is a center for aesthetic medicine, with the highest technology and specialized Esthetic Medical professionals, which provides non-invasive facial and body aesthetic treatments and invasive miniamente.
Clinic of plastic surgery, cosmetic and reconstructive, dedication to your health and beauty.

Staffed by board-certified plastic surgeons with extensive experience, graduate studies in Europe.
Nuestras Páginas Amarillas en Español
Les invitamos visitar también: