Plastic surgery in Latin America
Laser hair removal shr laser hair removal treatment can now liberate you from daily shaving and tedious plucking. With pain-free treatment you can forget about expensive waxing, too.
Laser Hair Removal
SHR Laser Hair Removal treatment can now liberate you from daily shaving and tedious plucking. With Pain-Free treatment you can forget about expensive waxing, too.
SHR Lasers combines cutting-edge medical laser technology to remove unwanted hair from the face, leg, arm, underarm, bikini line, and other areas...and the best it 100% safe and pain free..
Other treatments that we offer.
-Microdermabrasion
More...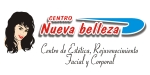 Welcomes, I am Anita Gutierrez, under a totally novel concept in physical preparation and integral beauty, the CENTER NEW BEAUTY is located in the freshest and safe place of our city, reunites in a same space, all the services of treatments in aesthetic and beauty, face as as much corporal.
Our Center dedicates exclusively to noninvasive treatments of face beauty and
More...
Jr. Bajada Balta 131 Nº 10 (Referencia: Frente al nuevo supermercado WONG de Miraflores) - Lima - Peru
Beauty salons in América Latina
Mesotherapy, clay mud spa products paraffin, disposable equipment for permanent makeup beauty centers, Ear, masks hospital staffing maderoterapia sclerotherapy, mesotherapy hair removal, spa products mud...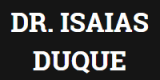 Plastic, aesthetic and reconstructive surgeon.
Mediccenter more than a medical center, is a cozy place where medical, occupational and aesthetic services are provided to all individuals and companies that want to implement a new lifestyle with healthy, alternative and innovative disciplines for physical, aesthetic, mental and emotional.
With guidance on risk prevention and effective treatments: medical, body, facial, alternative therapies, occupational health. You have the professional
More...
Dra. Amber Suarez. Specialist in Dermatology.

* Skin Diseases
* Diseases of hair and nails
* Moles - Tumors - Skin Cancer
* Dermatologic Surgery
* Varices
* Cosmetic Dermatology: Stains and scars

Appointment, consult our phone number on Mondays, Tuesdays and Saturdays.
Dra. Beatriz Contreras - Qlyque.com
http://www.qlyque.com/dra_beatriz_contreras
Medical endocrinologist - Internal Medicine: Diagnosis and treatment of adult diseases, diabetes, hypertension, obesity, thyroid disease, fertility, dyslipidemia, weight, adenomas, adrenal disease, pituitary, renal ...
Dermatologists in América Latina
We are a clinic focused on laser treatment, cavitation tratmientos facial, body, with the Majorcan effectiveness and professionalism guaranteed. ...
We are an odontological clinic specialized in the aesthetic one, you implant dental, blanqueamiento, rejuvenation of the smile and lingual ortodoncia. we use but the modern techniques, and but the
More...
INDIGO center aesthetic body therapies and reading letters Angelicales
corporal aesthetic reducing massage in 4 days, facials to clean the face of spots and pimples, stretch marks and cellulite, increased buttocks.
Angelic
More...
Clinics and hospitals in América Latina
We are a company that distributes medical supplies and surgical supplies to hospitals outpatient network cdi, missions and clinics in the area of ??health in...
Related services Aesthetic Plastic Surgery
Face, tratameintos treatments corporal, services of relaxation, hairdressing salon and area specialized in manicure and pedicure.
Nuestras Páginas Amarillas en Español
Les invitamos visitar también: