Plastics in Latin America
Tarecos® sale of acrylic products catalog. free delivery in lima. shipments to province. we are manufacturers..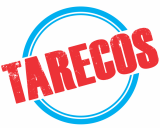 TARECOS® Sale of acrylic products catalog.
Free delivery in Lima.
Shipments to province.
We are manufacturers.
Av. Leguía 479 - 201 - San Martín de Porres - Lima - Peru
| | |
| --- | --- |
| Telephone: | |
| Cellphone: | |
| RPM/RPC: | |
Rpte: Yanira Portocarrero
Our company is characterized by using high quality recycled plastic (polyethylene and polypropylene), where we seek to replace wood and help the environment.
Our products have a duration of approximately 150
More...
Grupo Cruz Plast SAC - Qlyque.com
http://www.qlyque.com/grupo_cruz_plast_sac
Company dedicated to the manufacture of plastic containers for the chemical industry and galenic. ...
Plastic injection in América Latina
We are manufacturers of plastic bags by small and large quantities with and without printing type, boutiques, supermarkets and the imdustria in general....
We are a company specialized in manufacturing plastic hooks for display of clothing and injection processes in general.
We have an experience of over 30 years, a young and well qualified,
More...
Carboys, bottles, caps , boxes, cosmetic jars , security seals , wells and reusable cups , sanducheras .
Publicidad: artículos en los Estados Unidos - AmarillasEstadosUnidos.com
Porta cartas, cartapacios...
Plastics: raw materials in América Latina
We are a dedicated company to buy the raw material and recycling such as: scrap iron, aluminum, receive, steel, plastic, lamina, cardboard, file, rammers, etc....
Company dedicated exclusively to the commercialization of sticky tapes for packing and plastic packages like cases for CD, discketts and VHS
Marketer and distributor of flexible packaging in its diverse variety. Burlap sacks and polypropylene fabrics for agribusiness, mining, construction and trade.
We have rice, flour sacks, harvesters, bran, coca farmers,
More...
Artículos de plástico descartables en los Estados Unidos - AmarillasEstadosUnidos.com
Somos confeccionista directos de toda clase de articulos publicitarios: gorros, polos, canguros mochilas, etc. Comercializamos articulos de embalaje: (cinta, burbujas, cajas, bosas AD, BD, PP,...
Sale and repair of chillers nationwide 24-hour care .
We carry out projects with 3D printer in ABS plastic or PLA.
Acrylonitrile butadiene styrene, or ABS is an impact-resistant (strokes) widely used in automotive and other industrial applications as both
More...
Nuestras Páginas Amarillas en Español
Les invitamos visitar también: