Publicity: articles in Latin America
Tarecos® sale of acrylic products catalog. free delivery in lima. shipments to province. we are manufacturers..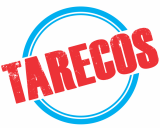 TARECOS® Sale of acrylic products catalog.
Free delivery in Lima.
Shipments to province.
We are manufacturers.
Av. Leguía 479 - 201 - San Martín de Porres - Lima - Peru
| | |
| --- | --- |
| Telephone: | |
| Cellphone: | |
| RPM/RPC: | |
Rpte: Yanira Portocarrero
We manufacture and distribute emergency equipment, rescue, first aid, non-sparking tools, eyewash, etc.
Advertising in América Latina
Advertising gifts, calendars, mugs sublimation printed, pencils, keychains, shirts jokeis stickers, business cards. ...
Diseño gráfico en los Estados Unidos - AmarillasEstadosUnidos.com
Expertos en la elaboracion de vallas, avisos luminosos, estructuras metalicas, pantallas led, stand para eventos, montaje y mantenimiento de todo tipo de vallas, avisos luminosos,...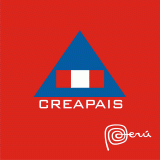 Company sells advertising product nationally, especially plaques and bronze letters and cast aluminum, statues and more.
I am pleased to write to you in order to offer our products, I'm sure will be of interest to your company.
Bropack, it is a company dedicated to the marketing and distribution of packaging materials, packaging and labeling so we are committed to providing high quality products at very competitive prices for the benefit of your company.  
Some of our prices
More...
We manufacture all kinds uniforms, promotional items and business gifts, diaries and calendars
Acrylics in América Latina
http://www.amarillaslatinas.net/guide/acrylics.htm
Timetabling acrylic, brochure holders, holders tacos, suggestion box. ...
Reliability and punctuality
PUBLISERV is a small business that operates in the south of the city of Quito.
It provides advertising services such as signage, signage, banners, roll ups and others.
Besides preparing tents for events and fairs
Processing and manufacturing of all kinds of acrylic products, :
For industry (viewfinders, lids, pipes, axes and special pieces milled turnings etc)
Trade ( displays, trays and various utilitarian forms )
Home (cupolas for ceilings, furniture, lamps, tanks etc).
Advertising in general, and as user requirement, warning lights displays lyrics exhibitors puffs of different sizes and shapes ( round oval straight etc)
Articles for casino
More...
Suitcases, briefcases and backpacks in América Latina
It is a company with 7 years of antiquity in the textile heading, offering quality, guarantee and punctuality in its services. Contactese to see our...
Screen printing in América Latina
We are dedicated to the textile silkscreen printing. ...
We are dedicated to making garments advertising for companies or products with years of experience and high-level professionals.
We are a company dedicated to the manufacture of uniforms and distribution of promotional items.
Nuestras Páginas Amarillas en Español
Les invitamos visitar también: