Signboards in Latin America
We manufacture and distribute emergency equipment, rescue, first aid, non-sparking tools, eyewash, etc.
We manufacture and distribute emergency equipment, rescue, first aid, non-sparking tools, eyewash, etc.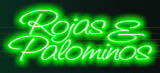 Manufacturer of glass billboards, neon interior electronic transformers for low and high intensity for one or two parts, scheduled intermittent streams read more "to view the play of light on neon tubes.
Publicity: articles in América Latina
Creaxion.Code, S.R.L. is a company dedicated to the marketing of promotional items and business gifts. Focused on serving our customers to provide innovative products. Looking...
Outdoor advertising in América Latina
Visual communication workshop. Posters, gigantogarfías, vehicle graphics, illuminated totems, point of sale. Graphic Design: brochures, events and promotions, advertising architecture, stands. ...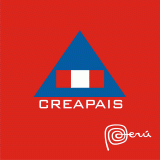 Company sells advertising product nationally, especially plaques and bronze letters and cast aluminum, statues and more.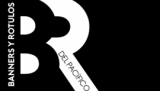 We design and manufacture BRIGHT (light boxes), Letters 3D aluminum, acrylic, PVC, etc., Letters for business advertisements, and letters for social events, weddings and letters for fifteen years.
Letters with LED lighting
Channel Letters
corporeas lyrics
lyrics Flotadas
3D letters
3D logo
Logos on Acrylic
Shining ads
ads backlight
marquees
Ads Palette
totems
Large Format Printing.
The materials are of excellent quality we guarantee durability and good image for your business.
We do from a
More...
PUBLISERV is a small business that operates in the south of the city of Quito.
It provides advertising services such as signage, signage, banners, roll ups and others.
Besides preparing tents for events and fairs
Acrylics in América Latina
http://www.amarillaslatinas.net/guide/acrylics.htm
Manufacturing jobs in acrylic mdf, furniture, moldings, displays rotating holder tricticos, suggestion boxes, SIGNALING, silkscreen printing in full color, cut and pierced enreuther lazer....
Screen printing in América Latina
We are dedicated to making garments advertising for companies or products with years of experience and high-level professionals. ...
Painting and labeling storefronts throughout Guatemala. Bodegas. Residences. mall and everything related to painting.
Processing and manufacturing of all kinds of acrylic products, :
For industry (viewfinders, lids, pipes, axes and special pieces milled turnings etc)
Trade ( displays, trays and various utilitarian forms )
Home (cupolas for ceilings, furniture, lamps, tanks etc).
Advertising in general, and as user requirement, warning lights displays lyrics exhibitors puffs of different sizes and shapes ( round oval straight etc)
Articles for casino
More...
We are suppliers of implements for sports championships. Sell ??castles basketball, futsal arches, volleyball kit and also on individual products, net, basket balls, studs, among others. With the measures regulated by FIBA.
Also electronic markers of different models and LED advertising screens.
Advertising in América Latina
An alternative media agency, implementing advertising strategies to the social environment, impacting the consumer with the most modern. We want to develop...
Metallbau is a multi-service company focused on jobs that require metal construction. Sheds manufacture, fixed, detachable awnings, on canvas, sheet metal and polycarbonate.
railings and fences, installation of ceiling in P.V.C,
Signboards
Graph in vinil to ploter computerized, labels in panels, acrylic impressions
Nuestras Páginas Amarillas en Español
Les invitamos visitar también: