Tank cleaning in Latin America
Multiple and compatible integral services.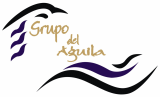 Multiple and compatible integral services.
Integral biological fumigation, disinfection, fumigation and pest control.
Cleaning of tanks and water storage tanks.
Evacuation of optical wells, silos and grease trap.
Industrial cleaning and maintenance.
Corrective and preventive maintenance of pumps.
Metal construction and civil engineering.
Pest control in América Latina
We are an expert quezalteca elimination of all types of pests, cleaning and building maintenance. ...
Industrial cleaning in América Latina
Integral cleaning (Buildings, Offices, Companies)...
Procurando by Desentupidora temos you melhores profissionais, com os melhores preços of São Paulo and Região
Cleaning and painting of industrial water tanks.
Installing water tanks cleaning tanks
Cleaning septic and grease trap
Cleaning and maintenance for your pool.
Fumigation and pest control for all types of residence or business. No odors or stains.
Multiservicios Carrillo:
It is pleased to provide the following services for your home:
Cleaning septic tanks
Flushes soakaways
Services treatment plant
Cleaning grease traps
Cleaning elevated tanks
Tank washings
Leak repair drinking water
Installing tackle health reposaderas wash sink leaks
We uncover all drain
downspouts with drilling machine and ram pump
Budget without commitment
We have tankers with capacity of 8 cubic meters qualified personnel for this type of work will be a
More...
Guía de trabajo y empleos en América Latina - GuiaTrabajo.com
http://www.guiatrabajo.com
Encuentra trabajo o personal en América Latina. Anuncios gratuitos con curriculum.
Plumbers in América Latina
Is devoted to plumbing service in the sale, installation and maintenance of water heaters and everything related to the plumbing / plumbing with mobile units...
Domestic electrical installations, gasfiteria, elevated tanks and general maintenance.
We provide laundry service institutional value hygiene, cleanliness and availability of clothes in your organization, we responsibly reliability in our service to all our customers, therefore we use standards and
More...
Fumigation - Disinfection - Rat control - Residential Commercial Industrialist - Fumigation of Gardens - Cleaning and Disinfection of Cisterns against Bacteria and Virus - Attention: Ing. Eduardo Villa-Garci'a B.
More...
Fire extinguishers in América Latina
We provide higher quality and warranty econonía market, we have exclusive facilities in the service of fire extinguishers, trained staff constantly. Our services are...
Environmental sanitation in América Latina
engineering metalicaobras civilessistema drywalllimpieza of atnques and cisterns...
Company formed for the purpose of making cleaning and disinfecting water storage tanks, potable for human consumption, open to all, both the industrial, commercial, health and state institutions in Venezuela.
We are a company that is dedicated to being general services such as office cleaning, fumigation, cleaning tanks and tanks, paint and other etc.
Nuestras Páginas Amarillas en Español
Les invitamos visitar también: