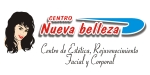 Welcomes, I am Anita Gutierrez, under a totally novel concept in physical preparation and integral beauty, the CENTER NEW BEAUTY is located in the freshest and safe place of our city, reunites in a same space, all the services of treatments in aesthetic and beauty, face as as much corporal.
Our Center dedicates exclusively to noninvasive treatments of face beauty and
More...
Jr. Bajada Balta 131 Nº 10 (Referencia: Frente al nuevo supermercado WONG de Miraflores) - Lima - Peru
Pame Tours Service ofrece diferentes tipos de paquetes turísticos y son ajustables de acuerdo a las necesidades de cada cliente. Para viajes de promoción...
Encuentra trabajo o personal en América Latina. Anuncios gratuitos con curriculum.
Dedicated to the transportation of students and private buses and car travel ...
Travel agency and tourism
Rent of vehicles in Lima, automobiles and/or light trucks per day and weeks, limitless kilometrage, minimal guarantee....
Americas national taxi to assist you with security, confidence and speed. ...