Floors in Latin America
Esmerilamos polish and mosaic floors, concrete, terrazzo.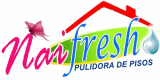 Esmerilamos polish and mosaic floors, concrete, terrazzo.
Decoration with style is a company that aid to develop its different types to him from adjustment of laminated and natural wood floors we are direct importers, we counted on
More...
Construction finishes in América Latina
We are a company with high calling of customer relations, civil construction, drywall: false ceiling, acoustic false ceiling, false walls, etc. Request your free quote! ...
Carpets in América Latina
Alfombras. Cortinas y cortinados accesorios para. Poliester. Telas plasticas....
Beaulieu International Group is a Belgian group factories wall to wall carpets, tapizones, laminate flooring, vinyl sheet flooring, artificial grass, among other products. Most of its factories are located in
More...
Cleaning Services, Klinger News, cleaning services for businesses in West Zone, office cleaning, cleaning of large surfaces, cleaning companies.
Our company deals with all types of finishes both monolayer cell walls Concrete materials for floors and roofs relieving hospital doors antibacterial metal type for X-rays and thermo laminated wood
Machine
More...
Parquet in América Latina
We on sale dedicated of parquet, wood ribbons for floors, socles and had with stairs, varnish of floors, sandpapering and repair of floors of parquet,...
We are a Brazilian company of international Brazilian stone sales: granites, marbles and slates. We export for several countries like Mexico, panama hat, Colombia, Venezuela, Chile, Peru, Equator and the
More...
Pavitekton® is specialized in the marketing and installation of continuous industrial flooring and decorative, in all productive sectors company.
Pavitekton, offers comprehensive solutions in pavements continuous industrial, epoxies, polyurethanes, methacrylates, Nivelaciones
More...
Timber in América Latina
We are direct specialists and hardwoods such as almond bark, wholesale and retail. Home delivery across the country. ...
Prizzmaa Decor - Qlyque.com
https://www.qlyque.com/prizzmaa_decor
Of everything in decoration and remodeling. Commercial and residential. gazebos - terrace- fascias - gypsum board - kitchens - baths - floors - carpets -...
Mexican Onyx Is Profesional company in the Onyx and Marble Stone Market bussines We are owners of our own Onyx Quarrys Pineapple Onyx, Red Onyx, Royal Onyxin the north of
More...
Decor MF is characterized by providing quality service, exclusive and custom decorative concrete, and we are committed to customer satisfaction. The versatility of the use of decorative concrete such as
More...
Nuestras Páginas Amarillas en Español
Les invitamos visitar también: