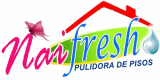 Esmerilamos polish and mosaic floors, concrete, terrazzo.
More information
Bo. El benque 8 calle 8 y 9 avenida frente a cruz roja Hondureña, media cuadra al este del hospital Leonardo Martinez. - San Pedro Sula - Cortés - Honduras
Capira Via Interamericana - Panamá - Panama
Additives for concrete. Waterproofing systems Industrial and decorative
More information
Urb Las Cayenas El Vigía Estado Mérida - Alberto Adriani - Mérida - Venezuela
Floors Blinds offers the best quality and variety
More information
Tijuana B.C - Baja California - Mexico
Gobernador Rico 3061-L4 Col. Calette.