Chocolate products fine. Baby to shower, baptism, infantile,
More information
Calle Jaime De Hermosilla Nro. 284, Los Jardines – Trujillo - La Libertad
Rpte: Nancy Jara
Pque. R. Owen 185 - Pueblo Libre - Lima - Peru
Cosmetics toiletries and perfumes. Our imitation perfumes inspired
More information
Calle Mora de Rubielos, 14 - València - Spain
ADVERTISING textiles, uniforms, sports equipment, track suits.
More information
- Pedrajas de San Esteban - Valladolid - Spain
More information
Calle 53 #53-10 - Medellín - Antioquia - Colombia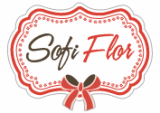 Send flowers in Lima and send flowers in
More information
Calle la habana 595, San Isidro - Lima - Peru