Masonry in Latin America
Multiple and compatible integral services.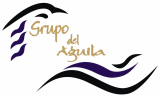 Multiple and compatible integral services.
Building contractors in América Latina
Paragomas, concrete structures used to demarcate parking spaces, sale, installation and pintra. Road signage. ...
Construction companies in América Latina
Construction company...
Plumbing - Gas - blacksmith - electricity - extensions - construction of swimming pools - weeding land - fences - fences - quinchos - perimeter fencing for swimming pools.
Bars for construction, wire construction, rolled, tubes, plates.
Uncover the pipes without breaking with electric probes, and pressure waterjet system.

Repair and installation of all types of faucets. drainage of septic tanks, grease traps cleaning.
Construction finishes in América Latina
Experts anything related to aluminum structures, walls, security doors, bathroom and office divisions, all kinds of mirrors. ...
We dedicated ourselves to design and to construct or to repair its bath and cooks and any type of necessary work in the home.
A company organized to provide customer satisfaction.
We serve the customer in mind, for these reasons is that we have a group of highly skilled professionals such as architects, civil engineers,
More...
General Electric Facilities

Installation and maintenance of wells

Land.

Measurements of electrical leakage with Megohmmeter
Arq. Eddie Nieto Bayas - Qlyque.com
https://www.qlyque.com/arq_eddie_nieto_bayas
Design plans, lotizaciones, surveys, Model-Making in general. ...
Painters in América Latina
We provide all painting, electricity, remodelings, CCTV, networking, metal construction welding ceilings are to serve quotes. ...
Drywall Systems.
Partitions, walls, rooms, complete houses, bathrooms, walls. Partitions, ceilings, drywall partitions, false ceilings, renovations, extensions, etc.
Civil works: reservoirs, canals, dams, etc.
Plumbing water, sewer, etc., roads, buildings,
More...
Nuestras Páginas Amarillas en Español
Les invitamos visitar también: