Masonry in Latin America
Multiple and compatible integral services.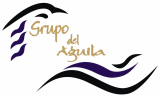 Multiple and compatible integral services.
Building contractors in América Latina
We are a company with 5 years experience in the market, trying to stagger to be pioneers in the region. ...
Plumbing - Gas - blacksmith - electricity - extensions - construction of swimming pools - weeding land - fences - fences - quinchos - perimeter fencing for swimming pools.
Bars for construction, wire construction, rolled, tubes, plates.
Uncover the pipes without breaking with electric probes, and pressure waterjet system.

Repair and installation of all types of faucets. drainage of septic tanks, grease traps cleaning.
Constructoras en los Estados Unidos - AmarillasEstadosUnidos.com
Ofrecemos los siguientes servicios: - Construcción de piscinas: diseño, revestimiento, instalación de equipos, reparación. - Construcción en general: albañilería, baldosas, estructuras, plomería, contraincendios, cercas, soldadura,...
Construction finishes in América Latina
Manufacturing enameled tiles in the process of ceramic floor. ...
We dedicated ourselves to design and to construct or to repair its bath and cooks and any type of necessary work in the home.
A company organized to provide customer satisfaction.
We serve the customer in mind, for these reasons is that we have a group of highly skilled professionals such as architects, civil engineers,
More...
General Electric Facilities

Installation and maintenance of wells

Land.

Measurements of electrical leakage with Megohmmeter
Architects in América Latina
We are licensed professional technicians perform technical drawings, architectural, electrical, plumbing, structural engineering drawings in accordance with the rules given in every province Duale, Duran,...
Guía de trabajo y empleos en América Latina - GuiaTrabajo.com
https://www.guiatrabajo.com
Encuentra trabajo o personal en América Latina. Anuncios gratuitos con curriculum.
Drywall Systems.
Partitions, walls, rooms, complete houses, bathrooms, walls. Partitions, ceilings, drywall partitions, false ceilings, renovations, extensions, etc.
Civil works: reservoirs, canals, dams, etc.
Plumbing water, sewer, etc., roads, buildings,
More...
Nuestras Páginas Amarillas en Español
Les invitamos visitar también: