Metallic constructions in Latin America
Metallic plate import and distribution and commercialization.

Metallic plate import and distribution and commercialization.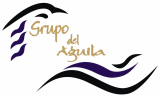 Multiple and compatible integral services.
Metal structures in América Latina
Manufactures of metal structures, aluzinc curved roofs, and color, and everything related to roofing and construction. ...
Construction companies in América Latina
Manufacturer electromechanical, manufacturers, constructions, remodeling, maintenance, architecture, administration, urbanizations, conditioned air, pools, condominiums, residential, marry, local commercial, offices, industrial plants, security, antitheft system, you alarm,...

Services

The main services that the ACB has Filial Cochabamba are:

- Driving school

- Unit towing and mechanical help

- Unit fuels

- Washing unit and vehicle maintenance

- Tourism Unit road

- Cabañas Villa Tunari

Import and distribution of steel plates and profiles. directly to industrial, mining and metallurgical sectors attention.
Sale of metallic products, steel plates.
Building contractors in América Latina
We realise all type of civil work (road buildings, houses, reservorios, works, elctromecanicas works, etc) at national level, also we subcontracted works....
Metallurgical industry in América Latina
We are a reputable importer, think about the economy of our customers, so we are offering prepainted coils in blue and red to cost inauguration. ...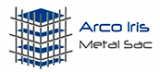 Guía de trabajo y empleos en América Latina - GuiaTrabajo.com
https://www.guiatrabajo.com
Encuentra trabajo o personal en América Latina. Anuncios gratuitos con curriculum.
Engineering projects in América Latina
Manufacturer of electrical panels, ground wells elaboration, measuring INDECI protocol services, wiring, energy saving, technical, electrical materials....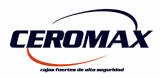 Housing solutions for agriculture, the beach town.
Your home in 20 days is possible !!!!
ITE. Approved.
DAT. Approved.
Non-traditional construction system. More than 120 homes sold since 2010.
Nuestras Páginas Amarillas en Español
Les invitamos visitar también: