Sale of lubricants for industry and repairs metal with ceramic epoxy
Our services
We carry out protection, reconstruction of machinery, industrial equipment. covering all types of pumps: submersible, suction, irrigation, centrifugal; industrial equipment and damaged by erosion, corrosion, abrasion, cavitation, wear and chemical attack pipelines.
Metal application system, which serves to repair, rebuild and protect all the computers on abrasive, corrosive and chemically
More...
| | |
| --- | --- |
| Telephone: | |
| Cellphone: | |
| Whatsapp: | |
Km 12, 5 vía a Samborondón - Daule - Guayas - Ecuador
We are a company with over 10 years experience in everything related to polish and shine of metal. Specialty bronze, zamak and all kinds of metals.
Quality and compliance is our commitment
Carrera 22a # 43-47 sur barrio Santa Bogota-D-C - Santa Fe - Bogotá - Colombia
Metallurgical industry in América Latina
Manufacture, repair, modification, parts and industrial machinery. Torno brushed Mig tig welding rectifier special etc. Everything in the field of stainless steel, engineering plastics, and...
Industrial tools in América Latina
Afilacion factories of. Hardware generally. Industrial hardware. Tools of cut. Electrical tools. Tools generally. Industrial tools. Machines tool. Circular hard metal mountain ranges for wood...
To the service of the industry in design, manufacture and repair of reducing-bbas machines industriales* of vac?o-sopladores* mestranza in winch, milling machines, flat and cylindrical rectifier, electroerosionadora.* manufactures in series with last machines cnc of generaci?n.* welds tig mig mag* balance elevating din?mico* of buckets in z and c, cerradas.* of bundles elevating boxes, paquetes* transporting of strips, polines.* transporting
More...
Calle Las Fábricas Nº 206 - Lima - Peru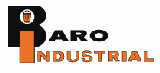 With extensive experience since 1975, has become a business in one of the most exist in its category worldwide, ventured into the national and international market with its line of BISA galvanized products such as buckets, toilets, bins, trash cans etc..
Centeotl 289, Fracc. Ind. San Antonio. - Tizayuca - Hidalgo - Mexico
The metallization Industrial is a company that is dedicated to the maintenance, fabrication and reconstruction of agricultural machinery, industrial, mining, pottery and construction.
We have the best technology, which allows us to perform high-precision work with a
Warranty unique in that our quality standards are subject to a thorough review,
Supported and certified technical staff.
We work with:
Special steels and stainless steels, aluminum, prolonged,
More...
Calle 2 # 5-29 Barrio Callejón - Cúcuta - Norte de Santander - Colombia
Machinery in América Latina
We are a company dedicated to the manufacture of machinery. Using modern tools such as lathes and CNC cutters, we guarantee a perfect job. ...
Electroplating in América Latina
Doradores of metals. Galvanoplasty. Copperplated galvanoplasty. Chromed galvanoplasty. Empavonado galvanoplasty. Nickel-plated galvanoplasty. Polished polish factories....
Service anodized aluminum parts up to 3 meters in matt white champagne anolok lehner with bright black lehner guarantee compliance cslidad
Carvajal - Ciudad Kennedy - Bogotá - Colombia
| | |
| --- | --- |
| Telephone: | |
| Cellphone: | |
| Whatsapp: | |
Carrera 72k 36-03 sur
Cromamos boomper pipe rings bars motorcycles and everything related to chromium
7 avenida 14_97 zona 5 Quetzaltenango - Quetzaltenango - Guatemala