Wood - Leather - Silver
Av. Conquistadores 325 - San Isidro - Lima - Peru
Jewellery in silver Sterling 925
Jr. Independencia 488 - Breña - Lima - Peru
Jewelers in América Latina
Aviferr store are a variety of necklaces and bracelets Forever21 and recognized brands in Honduras we ship all over the country we are reliable or...
Graphic design services and digital and offset printing.
en Colonia Flor Blanca - San Salvador - El Salvador
For 60 years, platerias together with S.A. dedicates the production and sale of but fine gold jewels and silver, offering him to its clients the satisfaction and the guarantee that only the time, the tradition and the experience give. Founded 2 of November of 1948 on Lima by gift Felipe towers obreg?n, 6 decades of uninterrupted work, followed now by
More...
Jirón Diez Canseco 148 Miraflores - Lima - Peru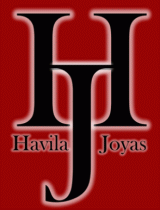 Holistic jewelry, jewelry esoteric, alliances, jewelry shop in general.
18 de Julio 1018 galeria Entrevero local 11 - Centro - Montevideo - Uruguay
Metallurgical industry in América Latina
Manufacture of electro welded of Job-Sep type made in black iron, galvanized iron and stainless steel. We have highly qualified personnel and advanced technology, allowing...

Manufacturer of fine silverwork esterlina.925, whose production is exported to 90%. We manufacture civil and ornamental silverware, religious and liturgical silverware, modern and colonial styles (Baroque).
Calle Cidar Humerez #181 - Cercado - Cochabamba - Bolivia
We are manufacturers of all type of crafts in silver, plaque and jewellery shop, also we repaired and we bathed its articles of silver and plaque, prices of factory.
Jr Francisco Bejarano 155 zona B - San Juan de Miraflores - Lima - Peru