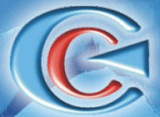 We are a manufacturing Brazilian company to but of 11 years of accessories and utensils for ice-cream shops, pastry shops and restaurants, like glasses, spoons, dispensers, tweezers, exhibitors, spatulas, chocolate boxes, cards and kitsespeciales.
Boqueirao - Curitiba - Paraná - Brazil
Rua Bartolomeu Gusmão, 5075
Events MEM with experience in the market offer the best atmosphere for their enterprise events, commercial or familiar. Also, we offer to our clients consultant's office and implementation of our different services like in rent of awnings, tables, chairs, tracks of dance, decorations, scenes household generally.
Calle Julio vega Solis n° 160 urb. San Tadeo , chorrillos - Chorrillos - Lima - Peru
Artículos para el hogar en los Estados Unidos - AmarillasEstadosUnidos.com
Distribución de productos plásticos, menage para el hogar, descartables, juguetería, losería, bolsas plásticas, reparto a domicilio....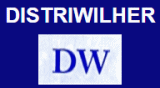 Import and distribution of stainless steel flatware
catering USA
170515 - Quito - Ecuador
| | |
| --- | --- |
| Telephone: | |
| Cellphone: | |
| Whatsapp: | |
Av. Atahualpa e1-175 E Iñaquito
We are a Peruvian company dedicated to the manufacture, distribution and commercialization of utensils, equipment and household of kitchen generally.
Jirón Puno 608 - Lima - Peru
Utensils of kitchen
Av. Mosconi 3355 - Capital Federal C1419EQM - Buenos Aires - Argentina
Utensilios de cocina en los Estados Unidos - AmarillasEstadosUnidos.com
Purificadores y filtros de agua ideales para industrias, comercios y hogares; suministro, mantenimiento preventivo, reparación de plantas de ozono fijas, empotradas, portátiles, extraplanas; modulo de...
Service of Messages for Hotels
Jr.Junín 758-774 - Lima - Peru
Restaurant equipment china, cutlery, pots, kitchen equipment, restaurant and bar, home products, appliances, appliances.
calle 3a 265 y av novena urbanizacion club los chillos - Rumiñahui - Pichincha - Ecuador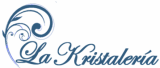 The Kristalería is authorized by Schot Zwiesel dealer.
The characteristics of our products are as follows:
All cups and glasses are made of Tritan crystal (Patent Schott Zwiesel)
They have no lead or cadmium
Its manufacture has all certified organic production
It is the most durable and shiny glass market worldwide.
The cups can be put over 2000 dishwasher washing cycles without losing brightness and without
More...
Calle 146 No. 15-78 - Usaquén - Bogotá - Colombia
Removals in América Latina
We parcels and moving across the country. Daily service of parcels of Turrialba the Metropolitan Area, Alajuela, Heredia, ect. and vice versa. Moving service throughout...
Guía de trabajo y empleos en América Latina - GuiaTrabajo.com
https://www.guiatrabajo.com
Encuentra trabajo o personal en América Latina. Anuncios gratuitos con curriculum.

Home in the Universe have a wide range of products ideal for home, feel free to visit our stores if you want to check quality and price.
Calle de Bravo Murillo, 108 - Chamberi - Madrid - Spain
Design of all type of curtain in fabric, tapizeria of furniture and painting.
C/ gioconda 85 villa marina villa mella - Santo Domingo - Distrito Nacional - Dominican Republic