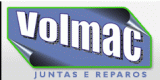 Making repairs joints, crankshaft, connecting rods, hoses for trucks, ventilation propellers, bushings, bearings, heavy line offal / utilities, hangers, pipe guns, stretcher pad, sprocket, pin, replacement washers anyway / thick line / agricultural.
- Taboão da Serra - São Paulo - Brazil
Oleohydraulic equipment and Systems
Av. Nestor Gambetta 483 - Callao - Lima - Peru
Balanzas en los Estados Unidos - AmarillasEstadosUnidos.com
Grupo peruano especializado en la importación, venta, fabricación, mantenimiento y calibración de equipos de medición, pesas patrones, balanzas para ganados, balanzas camioneras. Comercializamos las mejores...
Sell all types of weighing equipment

- Weight and price

- grameras

- platforms

- chancheras

- livestock

- Fixed or portable scales
Sauces 6 y Alborada 13 ava etapa - Guayaquil - Guayas - Ecuador
Hydraulic machinery of cover and systems for fishing boats, development of projects, equipment, spare parts, services
Av. Saénz Peña 1439 - Callao - Lima - Peru
Manufacture of ready-mixed plants, scales in general, silos for cement quarry.
Av. Monseñor Alfredo Jose Rodriguez Figueroa - Sucre - Venezuela
Maquinarias en los Estados Unidos - AmarillasEstadosUnidos.com
Estrucsora completa trefiladora horno de estiramiento estirador dos embobinadoras cada uno de 100 bobinas hacen las dos 200 bobinas ocho telares circulares marca Yoata...
Industrial design, general services in machineries.
Av. Jose Carlos Mareategui 1256 - Villa María del Triunfo - Lima - Peru
Manufactures, designs and delivers parts and supplies for industrial production machinery, through all the tools to do so, tornadoes, spawned, welding, design and assembly of industrial equipment.
Km 21, Minga Guazu - Minga Guazú - Alto Paraná - Paraguay